What you'll get in this course:
You'll learn how to get a mobile friendly website design for your business. You'll learn how to do this in a few hours even if you've never built a website before.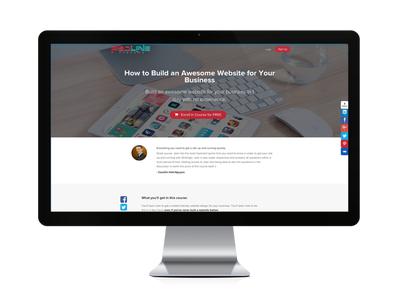 How it'll help you
If you've ever tried to build a simple mobile website or landing page for your business, you know it can be a real pain.

This course will make it easy to use a free service to get a gorgeous website for your business or brand.
You can save you thousands of dollars in design cost and hours of time in getting your website built.
When you get the course, you also get all future updates to the course included at no extra cost.
Check out the promo video for more information.
How to get the course:
Click the enroll button to get the course and get started.